Welcome!
For as long as I can remember, I've loved to read and loved to write. I "published" my first book at the age of six, and I've been writing ever since. I especially love the world of nonfiction, a world of adventure and exploration and really cool stuff. Nonfiction can take you to any time or place, show you how things work or how they were built, introduce you to people who lived long ago, and even let you experience an event that took place hundreds or maybe even thousands of years ago. It even lets you walk around in someone else's shoes.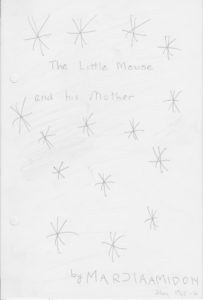 I have written over 150 books for young readers from elementary school through high school, as well as over 500 magazine articles for magazines such as Cobblestone, Faces, Highlights, and Dig. I have taught writing for the Institute of Children's Literature, and I have also written and edited test passages and other assessment and curriculum materials. I am also the former editor of AppleSeeds magazine.
I am available for freelance writing and editing, both nonfiction and fiction. Please feel free to contact me for specifics at [email protected].
When I was a kid, I always wanted to be a writer, and it thrills me that I have actually been able to become what I wanted to be when I grew up. Writing nonfiction is an adventure that I look forward to every day!
-Marcia Amidon Lusted