Interested in a school author visit?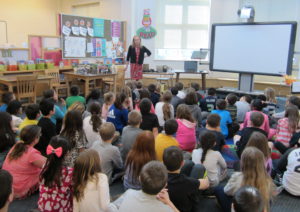 I am available for school visits with students of any age.
For a flat fee plus travel expenses, I will speak to as many groups as you like within one school day.
My presentation includes:
The process of nonfiction book and article writing
The process of research and finding the right sources
How a children's nonfiction magazine is put together (I am the former editor for the Cricket Media Group's magazine AppleSeeds), showing the stages from ideas to finding content to printing
Please contact me for more information or to schedule a visit!